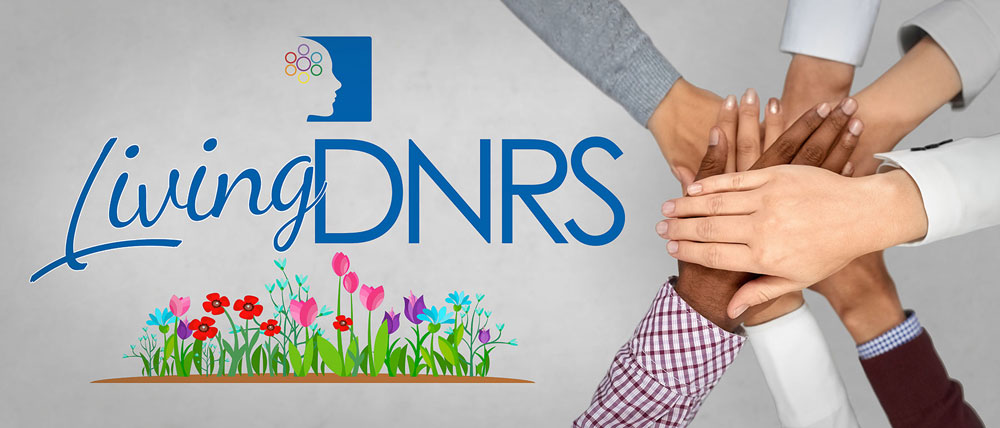 12 Week Group Support led by a Certified LIVING DNRS Facilitator
Would you like to be a part of a group of DNRS peers who will support you in your healing journey?
Do you have questions about how to implement the DNRS program?
Is procrastination or perfectionism holding you back from implementing the DNRS program on a daily basis?
Would you benefit from additional accountability and connection?
We know that it takes a lot of courage and discipline to implement DNRS on a daily basis, and we are here to support you in your recovery process. If you are looking for ways to supercharge your healing journey, consider registering for LIVING DNRS. Whether you have completed the program recently or have been implementing the program for a while, we know you will really benefit from this group setting. The LIVING DNRS program is specifically designed with your success in mind. To assist you in staying on track, the groups will meet via Zoom for one hour every week for 12 weeks. Groups are limited to 24 participants.
These weekly sessions follow a structured format and are led by a LIVING DNRS Facilitator.
You will:
Feel inspired by your fellow DNRS group members.
Increase your motivation and commitment to implement the DNRS program on a daily basis.
Receive helpful insights and tips from your group facilitator.
Have questions answered about implementing the program by your group facilitator as time permits.
Registration is on a first-come, first-serve basis. Please note that these groups are only available to people who have purchased the DNRS instructional videos or have attended a DNRS interactive training seminar. Please note that LIVING DNRS is not a replacement for individual coaching or medical advice.
If you would like a more personalized experience, or information about how to apply the program for your specific needs, we encourage you to also book individual coaching.
We look forward to helping you retrain your brain, regain your health and reclaim your life!
| Start Date | End Date | Time (PST)* | Instructor |
| --- | --- | --- | --- |
| | Monday, December 26, 2022 | | |
| | Friday, December 30, 2022 | | |
| Tuesday, October 11, 2022 | | | |
| Thursday, October 13, 2022 | Thursday, January 5, 2023 | | |
| Wednesday, October 19, 2022 | Wednesday, January 11, 2023 | | |
| | | | |
Each group occurs weekly for 12 consecutive weeks on the same day and time. Please allow 75 minutes for the first session, and the remaining 11 sessions will each be 60 minutes.
All times listed are in Pacific Standard Time (PST).
LIVING DNRS groups fill up quickly! Please note that if a certain group you wish to attend is full, we encourage you to register for another group.
MORE SESSIONS WILL BE ANNOUNCED SOON
Monthly Payments
3 equal monthly payments of $100
After your payment has been processed you will receive an order receipt via email, along with a scheduling link and code to reserve your spot in a LIVING DNRS group.
Cancellation Policy: You will be ineligible for a refund if you cancel or transfer within 5 days of the start date of your LIVING DNRS group.
Need help booking your sessions?
Download Instructions
What people have to say about LIVING DNRS!
"I had apprehension before our session started on Friday, and I felt so relieved and so positive after meeting everyone."
"I am grateful for the support of this group and the words & wisdom that always show up when needed."
"I thought of our group this week as I practiced my rounds... during one round I visualized myself completing a 5-mile run and GUESS WHAT - two days later I did it!"
"It feels great to have a nice support group like this filled with a diverse range of experience."
"I believe LIVING DNRS really aids in the re-wiring/healing process :)"
Meet our Certified LIVING DNRS Facilitators
CONNIE BOCZARSKI
Certified Living DNRS Facilitator
I started my DNRS journey the way so many of us do, by myself at home, wondering if the program would work for me. As a former chiropractor, the science behind the program made sense to me, so I was hopeful for the first time in a long time, but felt very alone and unsure.
During my fourth month of rewiring I went to an in-person seminar. I was thrilled to meet a group of people who understood everything I had been through and what I was now doing to get well, all without me having to say a single word. The sense of community and support was so helpful to all of us that we continued to meet on Zoom on a regular basis. I found that my DNRS practice flourished with this connection.
This is one of the reasons why I love facilitating Living DNRS groups. I know that being with others who "get it" can be so helpful, and I really enjoy being a part of that. I strive to lead the group with warmth, kindness, compassion and a healthy dose of silliness when appropriate. I help participants implement the program more effectively by breaking it down into steps that are easy to understand. It truly makes my heart happy to watch participants shift and improve during the 12-weeks.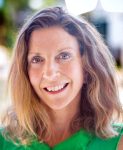 MICHELLE BUBNIS
Certified Living DNRS Facilitator
I really enjoy facilitating Living DNRS groups because I see ideas being shared, tips  being passed along, and  support being given that is inspiring for me and transformational for the participants.  My background in science, counseling, administration and personally recovering using the DNRS Program, really helps when facilitating Living DNRS groups.  If Living DNRS had been offered when I was recovering, I would have signed up.
When I heard about DNRS, I was a bit skeptical because I had tried so many treatments and I was honestly ready to give up.  However, with my scientific background, the principles of neuroplasticity made sense so I decided to give DNRS a try.  I had been homebound for years as my sensitivities became more extreme and my husband became my full time caregiver. I implemented the DNRS Program for just over a year and fully recovered from conditions that my medical practitioners told me would result in me living in a trailer, in the country, for the rest of my life. After recovering I moved to a downtown highrise. My life was back.
In addition to working with DNRS, I spend time entering running races, playing golf, swimming, and working out. I have a little dog named Sparky who runs with me. I enjoy traveling, theater, seeing a good movie, reading, gardening and learning new things.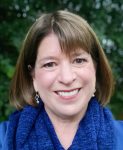 CHRISTINE LINDBERG
Certified Living DNRS Facilitator
Prior to implementing DNRS for my own health concerns, I had the privilege of witnessing the profound transformation experienced by family members who successfully implemented the program to heal from years of debilitating symptoms.
Reading the science behind the DNRS program really helped me come to a new understanding of the brain's involvement in chronic illness, and specifically the symptoms I had struggled with for many years.
It is an amazing privilege to support others who have made the courageous step to try something new in their pursuit to regain their health. I draw on my years of experience as an adult educator to facilitate the Living DNRS groups and strive to create a warm, nurturing environment where each participant feels acknowledged, supported and part of the group. I bring compassion, hope and a deep understanding of what it means to suffer with limbic system impairment. It is so rewarding to walk alongside others during their healing journey and witness how the group setting allows for the sharing of tips, strategies and encouragement so participants to keep trusting the recovery process.
When I'm not leading a Living DNRS group, I love to spend time with family and friends and experience great joy in connecting and sharing life with loved ones. I love hiking, kayaking, cycling, walking in nature and travelling to new places. I am also a passionate gardener, and love creating a variety of artistic projects.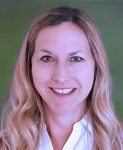 KELLY SHOWALTER
Certified Living DNRS Facilitator
If Living DNRS had been available to me when I implemented the program, I definitely would have signed up for multiple groups, as I know it is so important to feel connected to others. During my recovery I often felt like I was alone and that no one else "got me." However, by staying focused on implementing the program daily I was able to reach my recovery goals.
I've always been a teacher and a lifelong learner at heart, so I love helping others learn for themselves that they, too, can make neuroplastic changes in the brain. The best part of being both a Living DNRS facilitator and a Certified DNRS coach is witnessing people meet their goals and reach their defining moments just as I did.
In addition to my work with DNRS, I enjoy spending time with my husband, daughter, and our two dogs. We enjoy many outdoor activities including hiking and boating. We also enjoy cultural events such as musicals, plays, museums, art exhibitions, and festivals.
Kelly's story of recovery can be found on her website limbicrecovery.com