These video clips are free broadcast videos screened on the internet by their producers/owners. Neither the producers nor the content of videos are affiliated with the DNRS program. They are considered to be additional and optional resources.  Their viewing is not imperative to your success with the DNRS program. However, I have personally learned a great deal from the ideas and research presented in these videos.  More videos appear on our community forum website www.dnrscommunity.ning.com.   Make sure you register for the forum after you have gone through the DVDs.  
Yours in Good Health,
Annie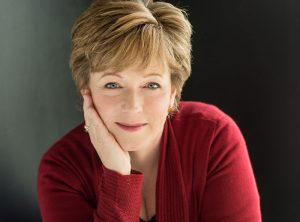 GROUP 01 VIDEO: PREPARATION DAY - DVD 1
The Brain that Changes Itself, based on the best-selling book by Toronto psychiatrist and researcher Dr. Norman Doidge, presents a strong case for reconsidering how we view the human mind. The impact is just beginning to be felt in research, medical and rehabilitation circles. Simply put, the brain we once thought we knew turns out to be quite different than the one we discover in this documentary: the human brain is a surprisingly resilient and adaptable part of the body.
Please note that the above "The Brain that Changes Itself" program may not be available to all YouTube viewers due to regional rights restrictions in certain countries. Therefore for those of you whom cannot access the above version, an alternative presentation featuring an interview with Dr. Norman Doidge is available here. 
GROUP 02 VIDEO: SEMINAR DAY 1 - DVD 2
Neuroanatomist Jill Bolte Taylor had an opportunity few brain scientists would wish for: One morning, she realized she was having a massive stroke. As it happened — as she felt her brain functions slip away one by one, speech, movement, understanding — she studied and remembered every moment. This is a powerful story about how our brains define us and connect us to the world and to one another.
GROUP 03 VIDEO: SEMINAR DAY 1 - DVD 2
In this interview, Dr. Norman Doidge discusses natural methods that assist the brain in healing itself that are featured in his book The Brain's Way of Healing. 
GROUP 04 VIDEOS: SEMINAR DAY 2 - DVD 4
The placebo effect perplexes patients, confounds clinicians and thwarts drug developers. It has been documented in the medical literature for more than a century, and anecdotally for thousands of years. Yet until the last decade or so, modern medicine has considered it largely a nuisance — an annoyance to account for when designing clinical trials. But now scientists armed with results of new imaging studies are beginning to harness the effect for the additional boost it can provide for therapy.
How Your Brain Can Control Pain. If one concentrates on pain, the perception of that pain will increase. If one distracts thoughts away from the pain, the perception of the pain lessens. Learn about this amazing study involving brain control in this video from ScienCentral.
LAUGHING BABIES: SEMINAR DAY 2 - DVD 4
GROUP 05 VIDEOS: SEMINAR DAY 3 - DVD 7
What flows through the mind and where we choose to focus our attention can change the neural circuits of the brain.
In "Beyond the Mind-Body Problem", Dr Jeffrey Schwatrz discusses how focused attention can change the brain.