Laura has been using the Dynamic Neural Retraining System to recover from Multiple Chemical Sensitivity, Food Sensitivities, ​Post-Traumatic Stress Disorder, Depression, Anxiety, and Lyme Disease.
Laura first began to notice she was developing symptoms associated with limbic system impairment in 2016.  She recalls, "It began with a bladder infection that didn't go away. I took antibiotics and soon after, my perfect storm began. Symptoms of all sort started: extreme anxiety, bladder infection symptoms, fatigue, fear, Candida, insomnia, night sweats, raging fear, and I started to react to foods." She visited her general practitioner, along with urologists, internists, ER doctors, endocrine specialists, dentists, a psychiatrist, a naturopath, and Lyme literate doctor to try to find an answer to her growing list of symptoms.
She found out about DNRS online through a social media page related to her challenges. "Someone there was just starting out with the program and she suggested that I take a look. She was my angel."
Laura has had many successes along the way during her DNRS recovery. She recently shared this inspiring update on our Community Forum: 
Hi friends!! 
I started the program almost a year ago. Specifically on January 1, 2018. I still remember the joy with which I opened the package with my DVDs. I knew it was the beginning of a new life for me, a new version of myself began with the change of year.
Many things have happened during this 2018 that are nearing completion: I left my wheelchair, I lost my fear of food, I lost the fear of being afraid, and I decided to make the decision to love myself above all else.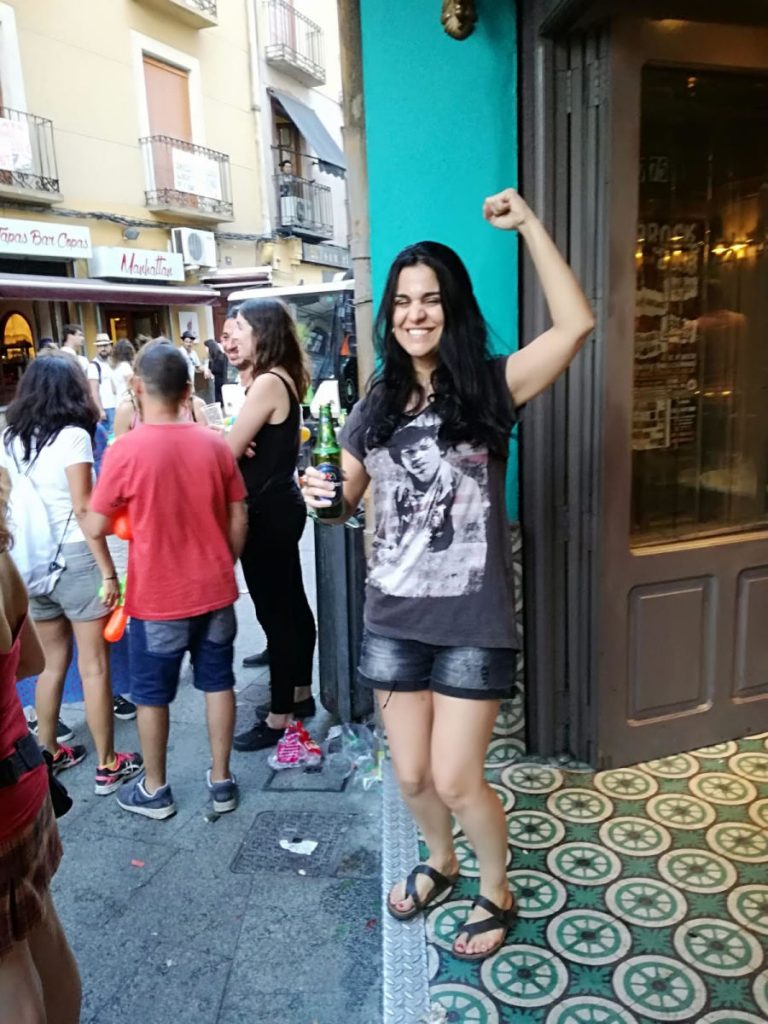 I have had moments in which I have clearly felt my body 100%, and they have been glorious. Many of them came without warning and I was immersed in a sea of ​​tears of happiness. There were many years of emotional wounds in my limbic system, but instead of getting scared and thinking that it is a titanic job, I embrace it and unravel them gently and at the pace that the universe wants best for me.
This last trimester in which the beautiful summer ended and we submerged in the fall, I have gone back to dating. I'm dating a nice guy, have gone to two more concerts, and I have been in this man's house frequently, eating the same food as him. I choose to live, I choose not to focus on the lies of my limbic brain. 
Choose to live, choose your happiness, you can do it. We can do it. Life unfolds in beautiful colors and flavors, people, and new places. Claim it, claim your freedom. This is the most amazing and fulfilling journey EVER. 
To someone else who is still suffering, Laura's message is, "Never lose hope, trust the universe and DNRS, your brain is more than capable of rewiring, be committed, trust yourself and keep going 'till the miracle happens."