Johanna used the Dynamic Neural Retraining System (DNRS) program online to recover from Multiple Chemical Sensitivity, Chronic Fatigue Syndrome and Food Sensitivities.

After celebrating her special one year DNRS anniversary, she shared her amazing story in the video below:
In her own words, here is a summary of Johanna's recovery journey with DNRS:
Exactly a year ago, I sat down to watch the DNRS Instructional Videos for the first time.
Although a little bit of my initial skepticism had faded when I read Wired for Healing, I still had doubts.And yet I remember saying that if it at least helped me improve by 10%, it was worth giving it a try.
I had hit rock bottom.
I could only leave home wearing a mask to go for a daily walk in the countryside.
I would only occasionally meet family and friends outside.
My energy levels were so low that I could barely function and I was having more and more debilitating reactions, such that most weeks I couldn't manage more than about 6 – 10 hours of work.
I could only eat about 24 different foods and there were many foods I was sure I would never eat again in my life.
Funnily enough, I only thought DNRS might help me with my tolerance to chemicals.
Little did I know a year ago how many other things DNRS was going to help me with. Little did I know that today I would be fully recovered and living a completely normal life again.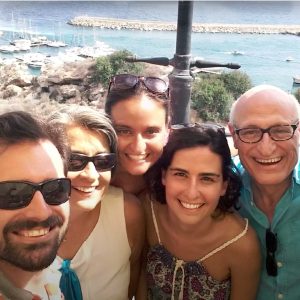 And little did I know that I would be able to be with my loved ones again – meeting them at home and hugging them again.
I was also able to get back to doing a number of activities I once loved:
Eat in restaurants and eat anything I want.
Go out into the world: to shops, the theatre and anywhere I want.
Go to work full-time.
Not only attend, but also be the "last bridesmaid standing" at my best friend's wedding.
Go travel the world.
Go running regularly and take part in races (and even win a couple of very unexpected trophies).
And so much more…
However, the journey wasn't without its bumps.
By the 4th and final day of watching the DNRS instructional videos, this is what I wrote in my journal:
"I had to take a break between day 3 and 4 as I had a gastric bug.
But I'm so happy that I'm better now and completing the DNRS Online course and I'm really looking forward to my new routine.
I'm focusing on my goals the way I did when I had the stress fracture in my leg and treating my practice with the same commitment that I had towards my physiotherapy. Just like I knew my leg wouldn't be weak forever, I also must stop thinking that this will be my life forever."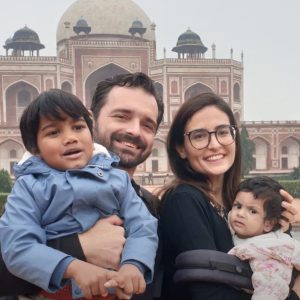 A year on, how glad I am that I decided that I would give DNRS a try.
And I'm so glad that you've found DNRS too. And no matter what part of the journey you're on, know that DNRS will transform your life.
Wishing you all the very best, always.
Johanna
If you are ready to start your own journey to recovery with DNRS, click the button below: