What to expect with the DNRS Program
The Dynamic Neural Retraining System™ is a complete system that includes a comprehensive instructional video program, as well as a variety of optional support services that are available at any point during your recovery journey.
We are here to support you every step of the way with guidance, connection, increased motivation and accountability as you are learning to successfully apply the program to your situation.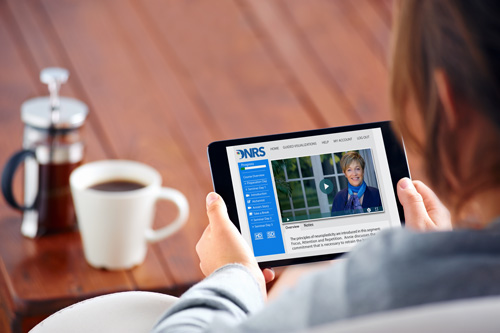 When you purchase the program, you'll have a full year of access to the DNRS on-demand, streaming instructional video program. This includes 12 hours of in-depth content. During the program you will learn:

about the science of neuroplasticity, limbic system function and how chronic symptoms are related to brain function
how to bring awareness to unconscious trauma patterns associated with a maladapted stress response  
how your thoughts, emotions and behaviours can work in your favour to alter brain function and help build healthier neural patterns
the DNRS Five Pillars of Recovery, including the tools necessary to successfully implement all aspects of the program
targeted desensitization and visualization techniques, which include using your imagination, speech, and small movements, which help release the natural hormones that regulate nervous system function, and reverse the unconscious, maladapted stress response.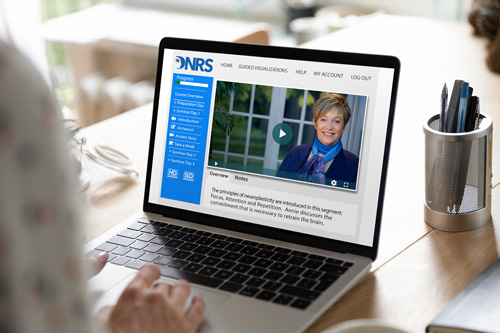 Sample of a video module
Click to enlarge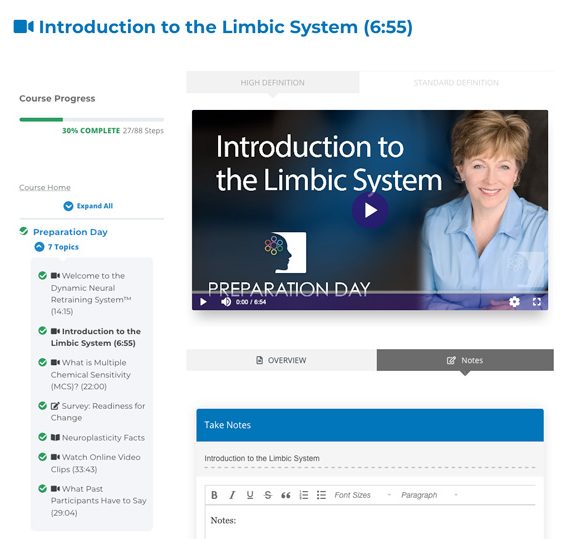 The program integrates components of:
Behavioral Therapy
Mindfulness-based cognitive restructuring
Emotional restructuring techniques
Neuro-Linguistic Programming
Incremental training (a form of neural shaping)
Focused attention, attention distraction and cognitive reappraisal
Emotional distancing and emotional regulation
The DNRS program is experiential in nature and it is the consistent application of the program that leads to lasting changes in brain function and measurable improvements in physical, emotional, and psychological health. 
Each component of the program is clearly demonstrated for you in a methodical, reliable "recipe", allowing you to integrate these tools into your daily life.
Please Note: The DNRS program is designed and intended for adults 18 years and older.
Ongoing Support Services are provided by Certified  DNRS Coaches and Facilitators, and are available once you've started the instructional video program. These trained professionals offer one-on-one coaching sessions and weekly group support sessions. They are extensively trained and ready to provide any assistance you may need in retraining your brain, regaining your health and reclaiming your life.
Once you've started the program, we encourage you to join the Global Community Forum, attend a LIVING DNRS 12 week support group, or book individual coaching.
Please take the self-assessment survey and view our library of success stories to find out whether your own symptoms and experiences indicate a likely impairment of your brain's limbic system.
Preview a segment of the online instructional video program.
Let us show you how to retrain your brain, regain your health and reclaim your life!
The DNRS online instructional video program is available for you to start today.